The Council of Ministers shall consist of the Prime Minister and a number of Ministers.
King shall chair those meetings of the Council of Ministers which he attends.
The Council of Ministers shall oversee State interests, lay down and follow through the implementation of general government policy, and supervise the course of business in the Government apparatus.
Each minister shall supervise the affairs of his Ministry and implement the general government policy in that Ministry. He shall also decide the orientation of the Ministry.
However, there are cases that State Ministers who do not head any particular Ministry are appointed.
Cabinet Members (as of December 2014)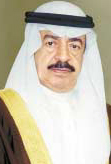 Prime Minister
H.R.H. Prince Khalifa bin Salman Al Khalifa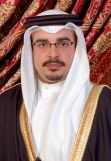 First Deputy Prime Minister (the Crown Prince and Deputy Supreme Commander)
H.R.H. Prince Salman bin Hamad Al Khalifa

Deputy Prime Minister
H.H. Shaikh Mohammed bin Mubarak Al Khalifa

Deputy Prime Minister
H.H. Shaikh Ali bin Khalifa Al Khalifa

Deputy Prime Minister
H.E. Mr. Jawad bin Salim Al-Arrayed

Deputy Prime Minister
H.E. Shaikh Khalid bin Abdullah Al Khalifa

Minister of State for Follow-up Affairs
H.E. Mr. Mohammed bin Ibrahim Al Mutawa

Minister of Interior
H.E. Shaikh Rashid bin Abdullah Al Khalifa

Minister of Foreign Affairs
H.E. Shaikh Khalid bin Ahmed Al Khalifa

Minister of Finance
H.E. Shaikh Ahmed bin Mohammed Al Khalifa

Minister of Education
H.E. Dr Majid bin Ali Al-Nuaimi

Minister of Energy
H.E. Dr Abdulhussain bin Ali Mirza

Minister of Justice, Islamic Affairs and Endowment
H.E. Shaikh Khalid bin Ali Al Khalifa

Minister of Works, Municipalities and Urban Planning
H.E. Mr. Issam bin Abdullah Khalaf

Minister of Labour
H.E. Dr. Jameel bin Mohammad Ali Humaidan

Minister of Transportation and Telecommunications
H.E. Mr. Kamal bin Ahmed Mohammed

Minister of Housing
H.E. Mr. Basim bin Yacoub Al Hamer

Minister of Shura Council and House of Representatives Affairs
H.E. Mr. Ghanim bin Fadhl Al Buainain

Minister of Health
H.E. Mr. Sadiq bin Abdulkarim Al-Shehabi
Minister for Defense Affairs
H.E. Major-General Yusuf bin Ahmed Al Jalahma
Minister of Social Development
H.E. Ms. Faeqa bint Saeed Al Saleh
Minister of Industry and Commerce
H.E. Mr. Zayed bin Rashid Al Zayani
Minister of Information Affairs
H.E. Mr. Isa bin Abdulrahman Al Hammadi